6 Tips For Extending Your Home Network
Creating a solid home network can take a lot of work. However, home networking has come a long way over the years, and it's now easier than ever to create your network with optimum coverage across every room.
Whether you live in a condo or house, have old construction, or a brand new one, there are ways to optimize your home's setup for seamless Wi-Fi and Internet access.
If you're feeling overwhelmed by all the different possibilities, here is six tips for creating the ultimate home network.
Decide on your Priorities.
While having a super-charged network is excellent, you'll want to ensure it suits your lifestyle. Since most people live in condos or houses, we'll use those as examples. However, a high-end, robust Wi-Fi network may not even be feasible if you live in an old house with thick brick walls. So you'll have to keep that in mind and make decisions based on your environment.
Wired connections are more reliable and faster, which is excellent for work-from-home types. However, if you have kids or are hosting lots of friends running around with their iPads, a more robust wireless network will allow more users to be connected simultaneously. Think about your family and friends and where they'll be using the network the most, and you'll have a good idea of what you need in your home.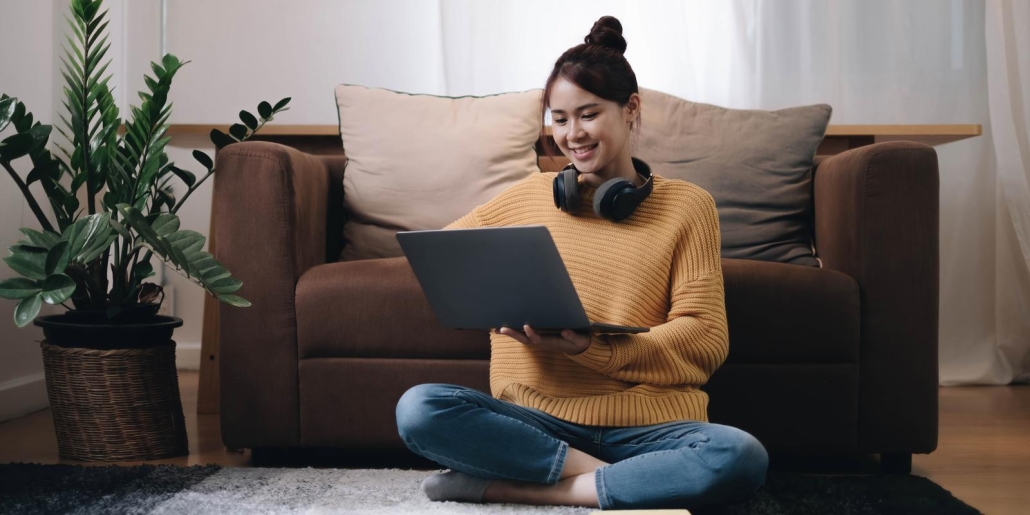 Upgrade Your Router.
The first and most important thing you can do is upgrade your router. Whether you're looking for a new router or replacing an old one, you'll want to ensure it has the latest technology.
New routers may have multiple SSIDs, guest networks, support for the latest Wi-Fi standards, MU-MIMO, and more. Newer routers are also designed to be more powerful, so you won't have to sacrifice coverage in one area of the house to extend it to another.
To create a robust home network, you'll want to upgrade your router first. It's the foundation of your network and will dictate what you can do with the rest of your setup.
Add more Wi-Fi points.
If you have a large house or need to extend coverage to a specific area, you'll want to add more Wi-Fi points to your network. This can be done through a wireless extender or a dedicated wireless access point.
An access point is the best option for someone with an ethernet connection who wants to extend their Wi-Fi signal with a wired Access Point. A wireless extender is designed for people who don't have an ethernet connection and need to expand their Wi-Fi signal wirelessly.
As we said above, the main thing to keep in mind here is that you want to ensure you're using the latest technology. You also want to ensure your chosen device is compatible with your router. Otherwise, you're just adding to the issues in your network.
Add Ethernet connections.
While having a wired connection to your router may sound like a throwback, it's a great way to boost your network's speed and performance. Ethernet is the best way to go if you connect a computer or device with high throughput.
To create a solid home network, you'll want to add Ethernet connections to your important devices, like your work computer, entertainment center, or smart home hub. This will ensure that even if you're streaming a movie or downloading something huge, you won't experience any lag or slowdown in the rest of your network.
Having Ethernet connections can also be helpful if you have devices on the network that aren't Wi-Fi enabled, like smart switches and smart bulbs.
Add a Mesh Network System.
Suppose your house is particularly challenging when it comes to Wi-Fi coverage. In that case, you should invest in a mesh network system.
Mesh networks are designed to blanket your house with Wi-Fi, eliminating dead spots and ensuring a reliable connection. They work by having a device plugged into an Ethernet port near your router, which then communicates with other devices called nodes.
Those nodes then bounce your Wi-Fi signal from room to room using sophisticated wireless technology. The best thing about mesh networks is that you can add nodes to them whenever you need to expand, effectively making them future-proof. As a result, a mesh network system is the most robust way to create a stable home network when wiring is not available.
Bottom line.
Creating a hassle-free home network is easier than ever before. You'll want to start by upgrading your router and adding more Wi-Fi points to extend coverage to challenging areas if necessary. You can also add Ethernet connections to your most important devices, and if your house is challenging, a mesh network system will blanket your home with Wi-Fi.
Please don't hesitate to contact us if you have any questions about network wiring and wireless installation. We would be happy to schedule a free consultation.
https://datawiresolutions.com/wp-content/uploads/2022/10/woman-hand-using-tablet-with-wifi-icon-business-communication-social-network-concept.jpeg
1067
1600
Thomas McCormack
https://datawiresolutions.com/wp-content/uploads/2023/03/dws-logo-grey.svg
Thomas McCormack
2022-10-27 19:09:25
2022-10-27 19:15:52
6 Tips For Extending Your Home Network