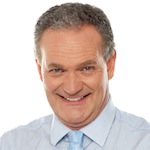 When I first contacted Data Wire Solutions, it was unfortunately after the experiences we've had with two other local companies that we had tried out. We were promised the world but it never came close to what we wanted, which was a stable, quality connection for our business that didn't cause us any problems.
When we came across DWS, I will admit that I wasn't the most pleasant person at first, but they were very professional, educating, and most importantly, they are masters of their craft. We were up in no time, and any questions we may have had, they made sure that it was answered in a way that we could understand it based on our level of tech experience and knowledge.
We are going to definitely be using DWS in the future very soon when we open up another office in the NYC area. I never write testimonials for anything, but I truly was happy to have found these guys. My only regret is that I didn't find them first and didn't have to go through the other situations. Once their finished with your network installation, you'll be  in complete agreement!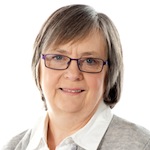 I was looking for a present for my son's new apartment after he found his new job after graduating from college. I had bought a home theater system for his living room since he's a big movie buff and likes to watch all sorts of films and whatnot. My son's not the most technical savvy guy on the planet, bless his heart, so I had to find someone to install it for him, and quick.
I was recommended to Data Wire Solutions from a friend of mine that just got their home theater wired by them and had a good experience. I normally go off of other people's word more than I do from taking chances, so i'm glad my friend had found them! They were very understanding of the situation and the time restrain we had to get it done in. They even gave suggestions on the setup based on his living room setup, so it would get the best sound, clear as a whistle.
Thank you for your help boys, my son loves it and is very happy with everything, which makes me happy. Your mother's raised you well! I will make sure to send my friends your way!