2023 TV Industry Predictions: Major Players and Trends to Watch
Things can change rapidly in the world of technology, and the television industry is no exception. With almost all major companies revealing their TV plans for this year, we can anticipate what to expect in the sector in 2023. In this opinion piece, we will explore the trends and major players in the television industry and offer insights into what we can expect from this sector in the coming year.
The Winners: Samsung, LG, and TCL
In terms of market dominance, Samsung will remain the leader in the television industry in 2023, as they have been for years. They will dominate in both the number of units sold and revenue. However, competition will intensify behind them.
LG and TCL will likely battle for second place, with TCL gaining ground in the cheaper segment. This Chinese company has acquired Samsung's LCD panel factories, which will help it to increase further its minimal advantage gained in 2022. On the other hand, LG is planning to withdraw from this area because it is becoming less profitable. Instead, LG will focus more on the premium category.
This shift in strategy indicates that TCL can strengthen its position in the cheaper segment and flood the market with these models. We also expect other emerging Chinese companies, primarily Hisense and Xiaomi, to aggressively push forward and come closer to LG in this area.
Global Competition: Sony, Panasonic, and Philips
Regarding global competition in 2023, the Japanese companies that once dominated this field are no longer a significant factor. Only Sony and Panasonic are still in the game, but they focus more on wealthier regions such as Europe (primarily the western and northern parts) and Japan. The same is true for Philips, which owns the brand TP Vision. However, Philips continues to pay significant attention to development, aiming to produce competitive products in the innovative and expensive model categories.
In other words, even though they cannot compete with the most prominent players regarding market share, they are still at the top regarding quality. This is good news for consumers who value high-quality products and are willing to pay a premium for them.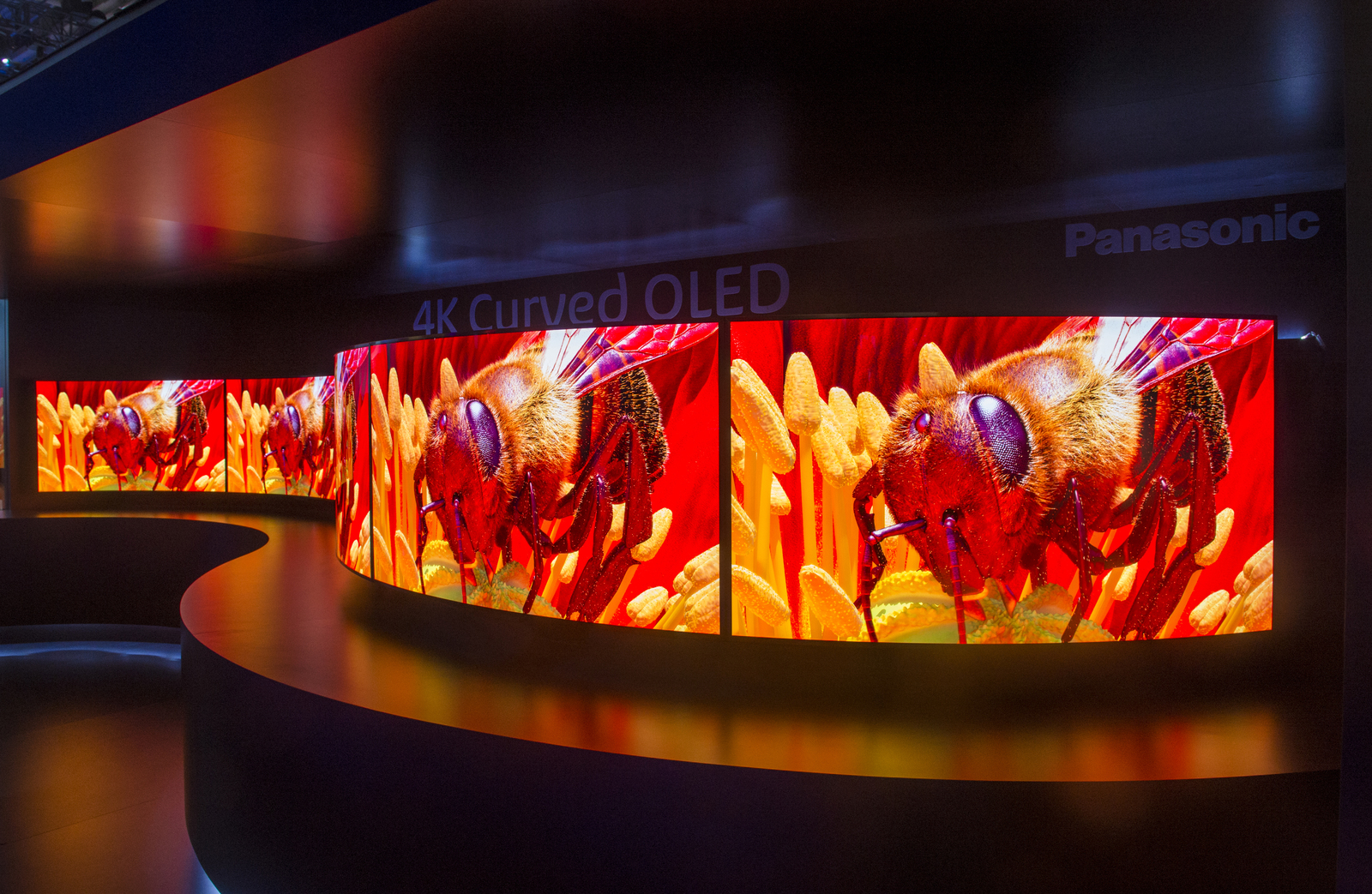 The Comeback of Old Major Brands: Sharp, Loewe, and Grundig
Some old leading brands, such as Sharp, Loewe, or Grundig, have been under new ownership for some time. These companies always vow to make a great comeback with bombshell products. However, as things stand, we do not expect a significant leap forward in terms of market share or product quality in 2023.
The Trends: Larger Screens, 8K, and Smart Features
The television industry is always looking for ways to enhance the viewing experience, and the trends for 2023 are no exception. One of the most notable trends is the increased screen size, with more manufacturers offering 70-inch or even 80-inch screens.
Another trend that will gain momentum in 2023 is 8K resolution. While 4K is still the dominant resolution in the market, manufacturers are looking to take it up a notch by offering 8K screens. With the increased availability of 8K content, more consumers are likely to opt for these high-end models.
Finally, smart features will continue to be a significant trend in 2023, with manufacturers offering more advanced features such as voice control and AI-assisted recommendations. In addition, as more consumers cut the cord and move towards streaming services, smart features will become increasingly important.
Conclusion
In conclusion, the television industry in 2023 will continue to be dominated by Samsung, followed by LG and TCL. The major trends to look out for are larger screens, 8K resolution, and smart features. While some older brands may attempt a comeback, we anticipate that market share and product quality will remain the same from them. Instead, emerging Chinese companies like TCL, Hisense, and Xiaomi will likely become more competitive in the lower price ranges, while Sony, Panasonic, and Philips will focus on the premium segments.
It is worth noting that the television industry is constantly evolving, and unexpected changes can happen at any moment. While we cannot predict the future with certainty, these are our current insights into what can be expected in the television industry in 2023.
FAQs
Will OLED TVs become more affordable in 2023?
It is unlikely that OLED TVs will become significantly more affordable in 2023. While prices may decrease slightly, OLED technology is still relatively expensive to manufacture.
Will 8K resolution become the new standard in 2023?
It is unlikely that 8K resolution will become the new standard in 2023, as 4K is still the dominant resolution in the market. However, more manufacturers may offer 8K screens for high-end models.
Which brands offer the best smart features in their TVs?
Brands like Samsung and LG are known for offering advanced smart features like voice control and AI-assisted recommendations.
What are the advantages of larger screens?
Larger screens offer a more immersive viewing experience, making it feel like you are in the middle of the action. They are also ideal for watching sports or movies with friends and family.
Will the TV industry continue to grow in 2023?
While we cannot predict the future with certainty, we anticipate that the TV industry will continue to grow in 2023, with more consumers opting for larger screens, 8K resolution, and smart features.
Looking to upgrade your TV experience in 2023? Our professional TV mounting and installation services can help you get the most out of your new TV. Contact us today to schedule an appointment!
https://datawiresolutions.com/wp-content/uploads/2023/03/young-football-fan-watching-huge-tv.jpg
933
1600
Thomas McCormack
https://datawiresolutions.com/wp-content/uploads/2023/03/dws-logo-grey.svg
Thomas McCormack
2023-03-06 15:40:46
2023-03-06 15:41:24
2023 TV Industry Predictions: Major Players and Trends to Watch