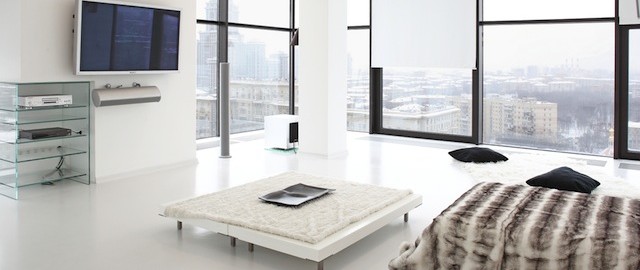 Getting Started With Your Very Own Home Theater
There are many different pieces that make up a home theater, and each will bring something to the table. You're going to want to plan out what qualities you're looking for in your theater setup, and decide which brands you want to purchase from there. Blu-ray players, gaming systems and stereo receivers are some of the common components that are used in modern home theaters. Blu-ray players are a must if you're into high definition video, and they are best paired with a nice sound system.
Connections
If you're going to go the HD route, and you most certainly should, you're going to need to be sure that you have enough HDMI cables to connect everything. Regular A/V and component cables won't deliver the same quality, so HDMI cables are an absolute must. Most modern televisions will have multiple HDMI inputs, which will allow you to connect a number of HD devices. It's best that you reserve these HDMI ports for gaming consoles, Blu-ray players and sometimes computers.
Cable Management
Another aspect of your home theater system that you'll have to consider is cable management. Rather than keeping a mess of wires behind your entertainment center you can use zip ties to keep everything tidy. I find that zip tying off groups of similar cables works best. For example, if you have multiple HDMI cables going to the same location zip tie them together in order to cut down on space. PVC pipes can be cut to size and drilled to accommodate branches of cables. These two methods will give you a neat and tidy home theater setup.
Sound
Sound is a big part of having a great home theater setup. If you want the best quality sound, it's important that you begin with a nice receiver paired with good speakers. Once you have quality sound components you can then spend your time adjusting the speaker placement. This is going to boil down to the size of your room as well as the positioning of your home theater. A common practice is to keep an external hard drive with MP3 files as the music source. Most MP3 files are 320 kbps, which is higher quality than that of compact discs. iPod docking stations are a great addition to home theater setups as you have the ability to easily load up music and play it through your setup. We offer a wide range of Audio Visual Services in and around Westchester, NY
https://datawiresolutions.com/wp-content/uploads/2013/06/Home-Theater.jpg
400
640
Thomas McCormack
https://datawiresolutions.com/wp-content/uploads/2023/03/dws-logo-grey.svg
Thomas McCormack
2013-06-03 18:02:48
2014-09-28 20:30:21
Getting Started With Your Very Own Home Theater