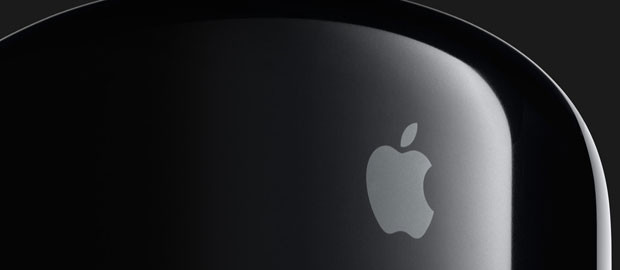 4K TV Installation with a dash of Apple Mac Pro – Fun Day at Data Wire Solutions
The New Apple Mac Pro is a fantastic tower computer. The unique design makes you stop and stare for a while, it's lighter then a standard desktop computer, but certainly much more powerful.
It comes with either a quad or a 6 core CPU and its configurable up to 64GB of memory. The basic configuration will run you 2.999$ while the highest configuration is just a little shy of 10.000$ yes that's 10K, for that much money you could probably setup a small office with 5 Dell Computers and a server, but hey this is the latest and greatest from Apple.
We had our first installation today, our client had a beautiful 4K television and the Mac Pro looked absolutely stunning. Can't wait to get one for the office but until then check out the pictures from today and some of the latest reviews below.
Mac Pro Reviews Find Impressive Hardware, But Few Software …
http://www.macrumors.com Mon, 23 Dec 2013 21:05:36 GMT
After a weekend of testing, Engadget and The Verge have posted longer pieces on their Mac Pro review units, with mixed results. As The Verge repeatedly notes, the new Mac Pro really only shines when used with software …
Mac Pro Reviews – Business Insider
http://www.businessinsider.com Mon, 23 Dec 2013 21:26:33 GMT
The Mac Pro is Apple's newest computer that is small, powerful but expensive. Here's what the critics thought.
Apple Mac Pro review (2013): small, fast and in a league of its own
http://www.engadget.com Mon, 23 Dec 2013 14:30:00 GMT
It would be an understatement to say that Apple's Mac Pro workstation was getting a little long in the tooth. As of summer 2012, it was missing Apple's own Thunderbolt ports, not to mention 802.11n WiFi. Finally, though, Apple …
https://datawiresolutions.com/wp-content/uploads/2014/03/Apple-Mac-Pro.jpg
350
620
Thomas McCormack
https://datawiresolutions.com/wp-content/uploads/2023/03/dws-logo-grey.svg
Thomas McCormack
2014-03-12 00:17:26
2022-10-27 19:16:06
4K TV Installation with a dash of Apple Mac Pro – Fun Day at Data Wire Solutions